Saturday, March 4, 2023 / by David Hornick
Whether you buy a total fixer-upper, an older home that needs minor cosmetic updating, or a brand new home, you likely have some renovations in mind for the new space. Whatever the scope of the project, we often recommend you live in your home before making any changes to it.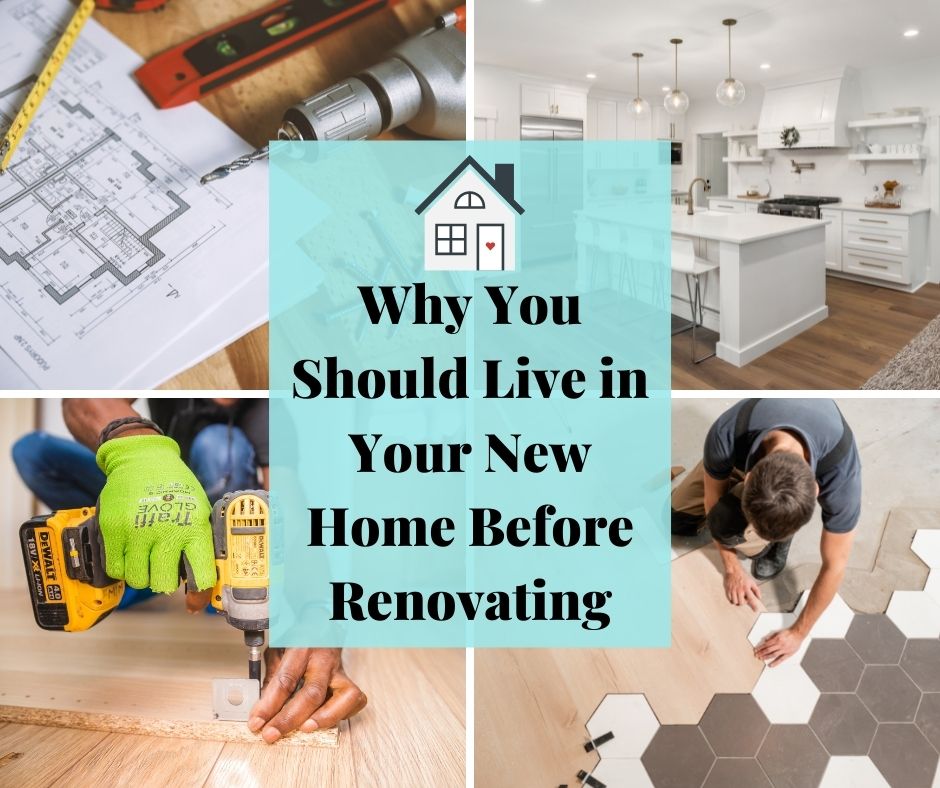 Are you wondering why? Here are 3 major reasons to live in your home before renovating it.
1. You might see things differently after you live in the home
The first reason we think you should take your time renovating after buying a home is that it is almost impossible to know what you really want to do with the space before you've lived in it. You might think you know exactly how you will use the space, but after living in it for a few months change your mind completely.
Take some time to settle into a routine in your new home and make note of how you are using each space before making renovation plans. You may find that your original plans still make perfect sense, but either way living in the home for at least a few months will inform your intentions for the space.
Some questions to ask yourself during this time are:
What do I love about this home?
How do I want to use my home?
Is there anything I want to do in my home that I can't right now (i.e. entertain outside, have a dedicated workout space, hang dry my clothes in the laundry room)?
What is surprising me about my new home?
What room do I spend the most time in?
Is there any space in the home that is going unused?
2. You'll be ready for a break
Another reason to pause between closing on your home and renovating it is that you've just gone through an exhausting process. Home shopping, submitting offers, going through escrow, and then moving is a lengthy and sometimes draining process. You are probably ready for a breather.
Embarking on a renovation, whether you plan to DIY the projects or hire a team of professionals, requires seemingly endless decision making and a lot of energy. Depending on the project and how much you plan to do yourself, it may also require significant physical labor and time. You will likely feel more ready to take all of it on after unpacking, settling in, and taking a little break.
3. Good plans take time
The final reason we suggest living in your home for a while before renovating is that good plans take time to develop. Rushing into a design plan often results in regrets or the desire to redo something. There are multiple benefits to taking your time in the planning process, including:
Saving money by comparing quotes from multiple architects, contractors, or retailers
Making sure you've selected the best design by comparing and contrasting multiple versions
Avoiding future renovations by getting it right the first time.
How long should I wait?
In some cases, there may be renovations in the home that are pressing and urgent. If that is not the case, we recommend living in the home for at least 6 months, but ideally a year or more. During this time, you will see how you feel in the home in all different seasons, considering how you use the yard during the summer or how the home functions for holiday entertaining.
Continually make note of what you love and don't love about the home throughout the year, and you'll be more likely to renovate in a way that makes the most sense for your household, getting it right the first time to save both time and money.
To find out more about finding your ideal home in Cedar City, contact our office today. We have a team of professionals who are ready to welcome you home.
---